PREET SINGH
CO-FOUNDER , PERCUSSIONIST, SINGER AND SENIOR DJ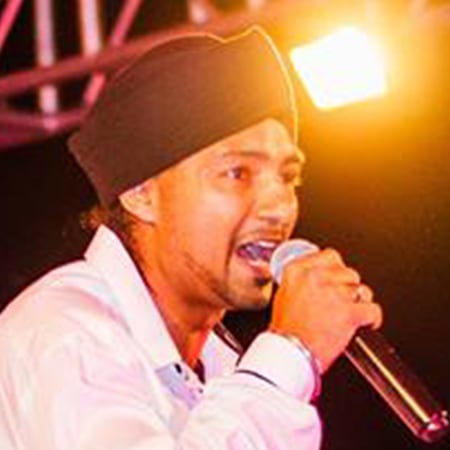 Fluent in spoken and written Punjabi vernacular from an early age, Preet Singh enrolled in traditional music classes while in elementary school in Nairobi, Kenya. Here he learned the harmonium and hymns of priesthood and performed during various grand festivals in the temple. Alongside friends at school and temple, Preet Singh learned Bhangra dance and participated in performances up to the national level. His early time investment in Punjabi music acquainted him well to rhythm that would equip him with special skills for future roadshows.
Preet Singh's interest in percussion began during high school when he watched dhol drummers from the UK rock the stage alongside mainstream artists. He befriended these artists and kept in-touch with them to learn the dhol beats and the tricks-of-trade. During this time, he also enrolled in dhol and bhangra classes held at a local community school for several years after which he was invited to tutor students in their early ambitions, many of who now perform alongside mainstream artists.
In the late 90s and early 2000 Preet Singh saw his opportunity to further his music talent by learning how to spin and mix music while performing with the local club DJs. Though this training was informal, it was this stepping stone that prompted a formal post-secondary qualification in sound engineering and a career as a sound consultant in Canada. Preet Singh relocated to Canada in mid-2000 and has been a successful roadshow DJ ever since. Alongside his brother, Kamal Singh, he played a major role in pioneering the family business, Dhol Toronto Entertainment (formerly, Dhol Pardesi Entertainment), a collective of the finest southasian DJs and Dhol-players in the GTA.
Currently, Preet Singh spins the latest Bhangra and Bollywood tracks, remixing them live, a style that is employed by all Dhol Toronto (DTE) DJs. He also runs the consultancy department of Dhol Toronto Entertainment. When not providing consultations, he is busy traveling domestic and international for both corporate and wedding gigs.